Get the latest insights from top restaurant technology leaders and innovators on how to position your restaurant for the future
In this webinar, you will learn about:
Shifting guest demands & needs

Unified data & guest personalization

The future of enterprise POS



Meet the Experts
Christopher Sebes, Entrepreneur, CEO, and Partner at Results Thru Strategy
Christopher has dramatically shaped the restaurant POS industry as we know it today. He is the former CEO of Progressive Software and founder of Xpient, now known as Xenial – a top player in the rest tech industry. Christopher left Xenial and Global Payments in mid-2019 to pursue his passion serving the industry at large. He has since joined Results Thru Strategy where he leads the technology practice focused on providing technology strategy advice to operators, private equity owners, and technology companies.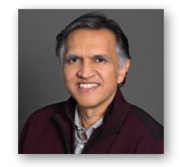 Amir Hudda, CEO at Qu
Amir is a technology entrepreneur who has founded and grown four startups in the past 20 years. During that period, he has raised over $100M in equity (public and private markets) and debt transactions. And has acquired, scaled, restructured and sold several businesses, while investing in and mentoring young entrepreneurs. Currently, Amir is the CEO of Qu, an enterprise-scale POS company focused on the fast-casual and quick-service restaurant industry.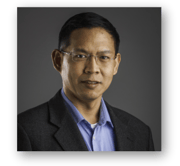 Tim Tang, Director of Enterprise Solutions at Hughes
Tim is the Director of Enterprise Solutions at Hughes, a technology company connecting people, enterprises and things. He studies various enterprise markets (including the restaurant industry) to anticipate trends that enable enterprise customers to fully unlock the business value of technology. Tim fondly likes to comment that he has degrees on both sides of his brain, both engineering and human studies. With over 25 years of professional experience in developing enterprise solutions, he is passionate about the intersection of technology and humanity.
Complete the form below to get access to the webinar now!